Find out how In-House Photo Booth can help you close more leads and increase profit for your venue.

A Lead and Profit Strategy that Works.
In-House Photo Booth is a photo booth leasing company that allows your venue to create thousands of leads, receive tens of thousands of organic views via social media and thousands of dollars in revenue – and, without doing a lot of work.
Our company has designed, developed and sold over two thousand photo booths and rented out thousands over the last 10 years. We are a leader in the industry and have spoken at national photo booth, wedding and event conferences. We know exactly what your client wants and needs, and our photo booth system can help your venue increase revenue and generate new leads. Did we also mention this booth does not even require an employee to run? This is a hands-off way to add a lot of value to your clients.

Capture Photos, GIFs & Boomerangs
Our photo booths capture still photos, animated GIFs (created from multiple still photos) and Burst GIFs (also called Boomerangs). You can limit the options available or give guests the ability to choose from all three options.

Add Image Filters
Automatically apply image filters, such as black & white, color or smoothing filters. Or, give guests the ability to choose the filters they want to apply to create their own unique look.

Face Tracking Digital Props
Our software uses Face Tracking software that allows us to employ the use of Digital Props, similar to those seen on Snapchat and Instagram Stories. Seasonal and event specific props are also available (additional fee may apply).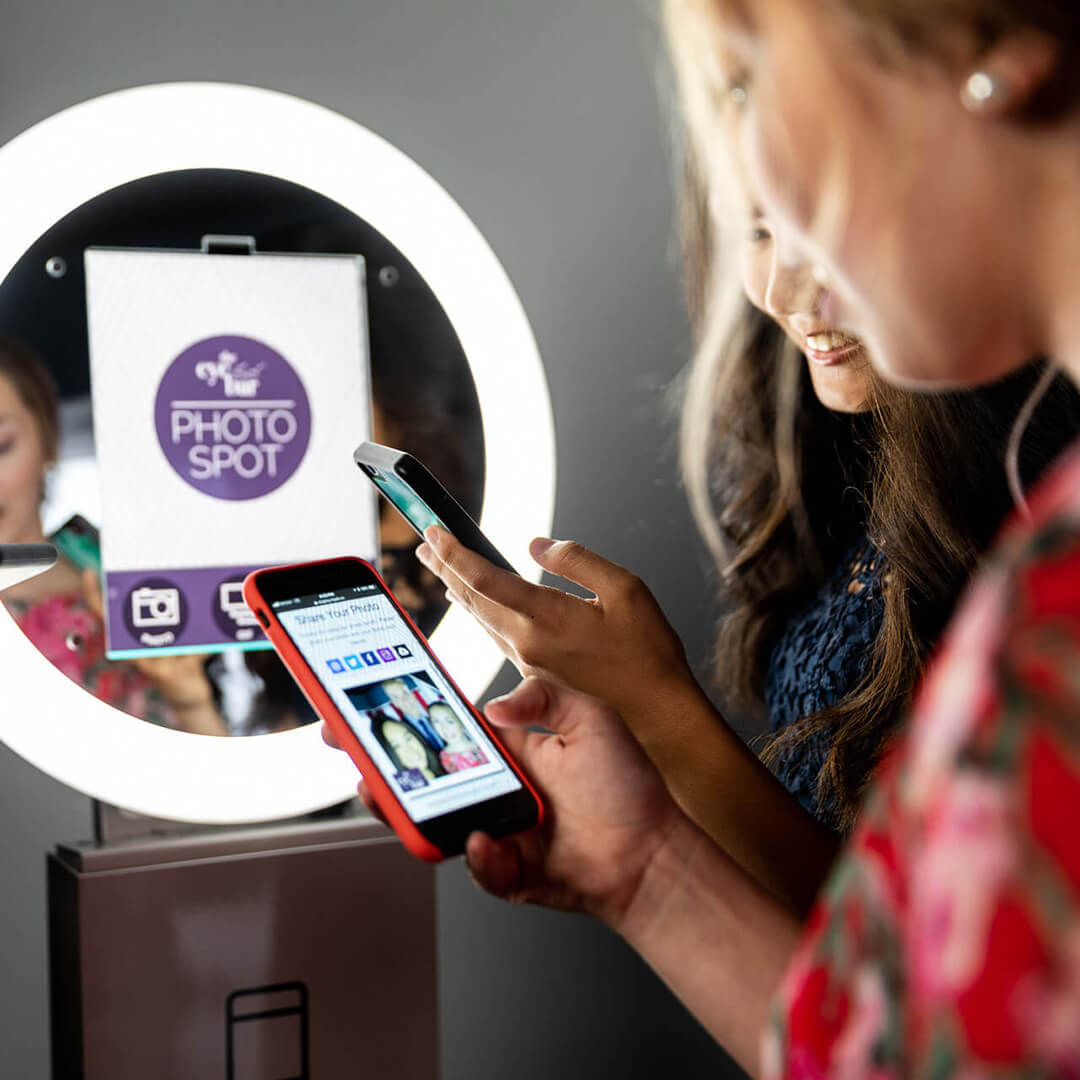 A Photo Booth + An Automated Marketing Engine.
Custom Software Designed to Generate Leads & Referrals.
Our marketing platform was designed to take photos, collect leads and follow up with integrated email and text campaigns. You can also track open and response rates to determine the success of your campaign.
Go Viral
Up your Social Media Game and gain organic impressions when images are shared from our photo booths. By adding your logo & URL to client images, your social status and impressions will climb without any effort on your part.  
Lead Capture
Collect email addresses and phone numbers when users send their images from your photo booth.
Integrated Email & Text Marketing
Use our platform to build custom surveys and send to users post event, create multi-sequence email or text campaigns, send coupons…virtually anything you can imagine to advertise.