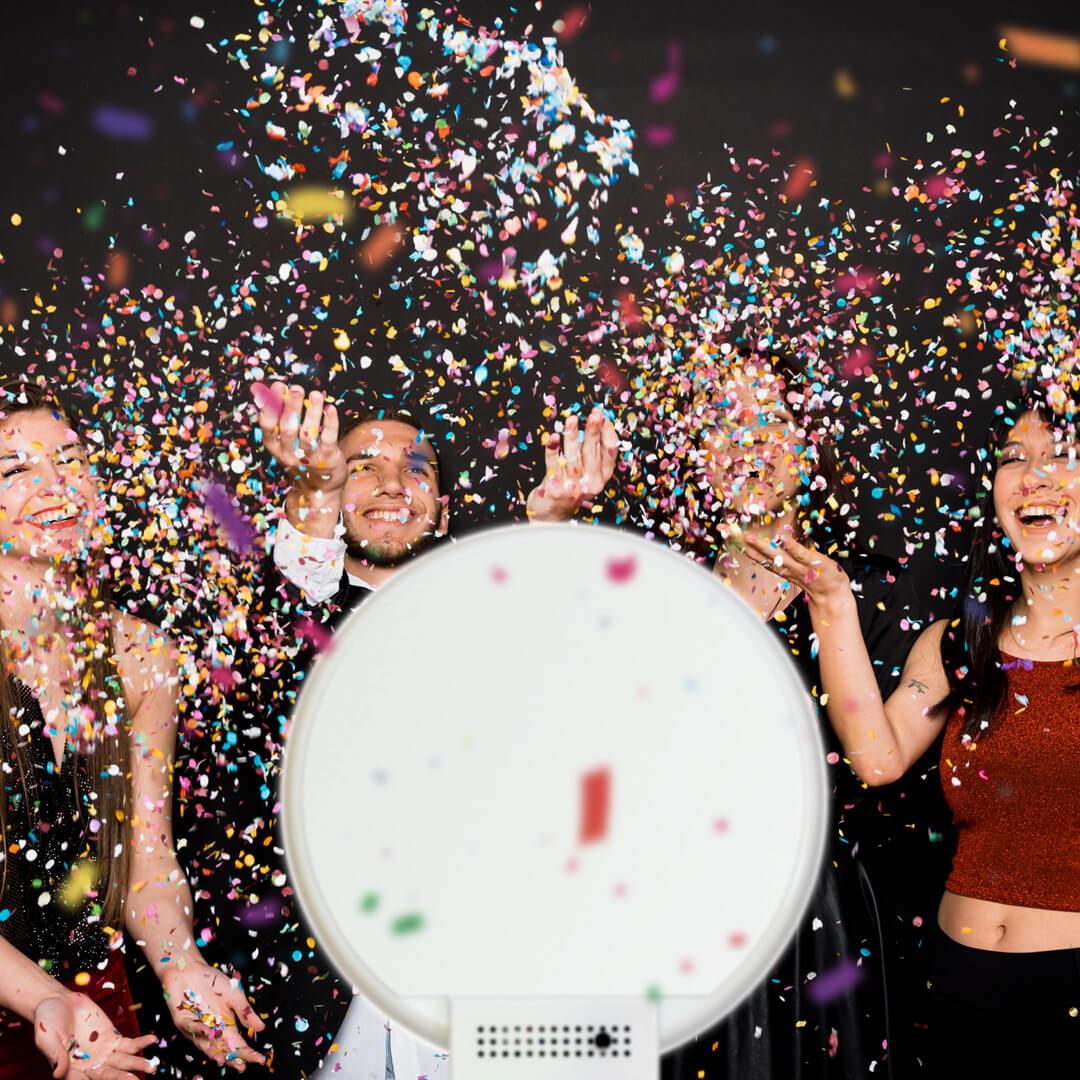 Shouldn't everything in business come easy? No, we didn't think so! Fortunately for you, we are making it easy for you to add tens of thousands of dollars to your bottom line with little to no work at all.
When you hire our In-House Photo Booth to run your photo booth, you are teaming up with one of the most experienced photo booth companies in the United States. We have manufactured and sold well over 2,000 photo booths over the last 10 years and have rented 10,000+ booths during that time.
We know this business like the back of our hands and want to bring our knowledge, expertise and streamlined photo booth operation to your venue. We take all the labor and time out managing of the booth. You rent it out and we do the rest.
When you hire us, you get:
Fully Functional Photo Booth
Your booth will arrive pre-configured for your venue with software and hardware installed and ready to use.
Lightweight Road Case with Wheels
Great for safely transporting and storing your booth when it is not in use. Use it to move your booth from one banquet room to another or to take your photo booth to wedding or event shows. 
Custom Branded Photo Booth Software
Your booth will arrive with software pre-insalled and customized with your company details.
Customized Design Layouts
We will provide your clients with vast selection of customizable designs that our team will edit to their specifications and upload to your booth.
Branded Photo Booth Website
Send your clients to your own custom branded website to fill in their event details and make template selections.
Custom Branded Marketing Materials
Provide clients and potential clients with details about your photo booth service using marketing materials that are customized to match your brand.
Dedicated Support Staff
We will assign a staff member to manage your event details, as well as service your booth software.
Online Event Galleries
We'll create a live online event gallery for each one of your events that will auto-update when new images are added.
Capture Leads when Photos are Shared
Each time an image is shared from your photo booth, we'll collect the user's phone number or email address, which can be added to your multi-sequence marketing campaign.
Optional Branded Photo Booth
As an added upgrade, we can wrap your booth to match your venue or brand. 
So, what's left for you to do?
01
Rent
Rent the booth or include it as a free value added benefit to your other services.
02
Send
Send the client to your branded photo booth website to input their information.
03
Download
Open the software, download and load the pre-created event & hit PLAY! 
04
Sit Back
That's right! Just sit back & reap the benefits. This booth doesn't even require and attendant to run it.